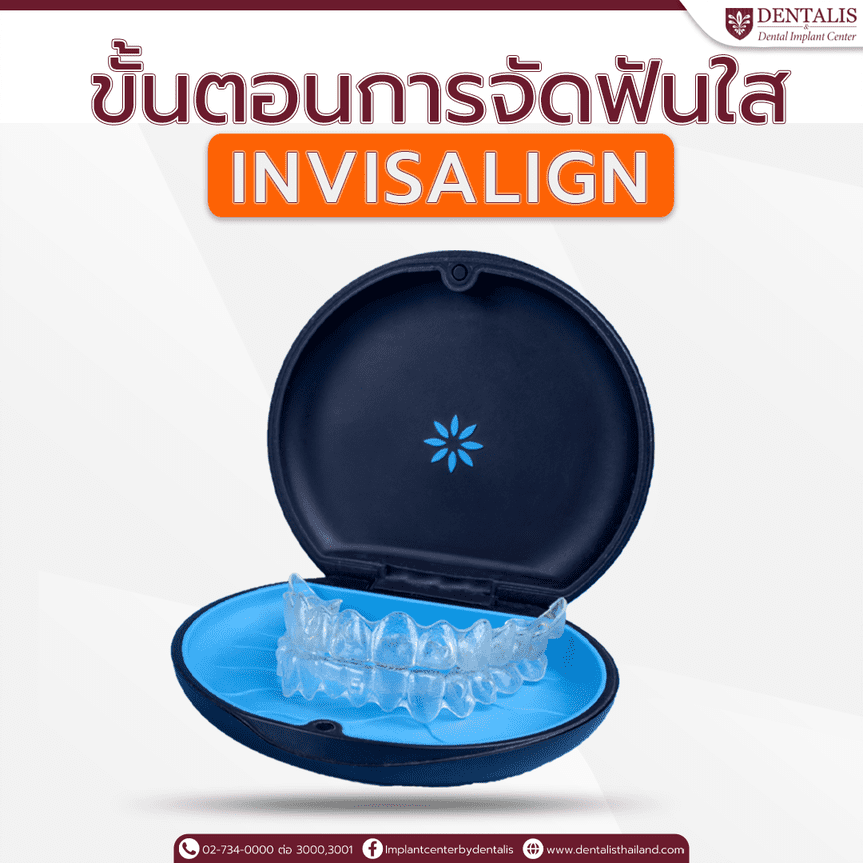 Invisalign clear aligners are now becoming popular as they dispel worry about metal brackets and wires. These clear aligners are also comfortable to wear as they are made of invisible plastic of high quality. People who wear them can eat food regularly because the tool can be removed during eating.
This Invisalign innovation is manufactured and was developed by specialists from the United States.
Invisalign process
1. A patient is recommended to meet and consult with a dentist to make a treatment plan.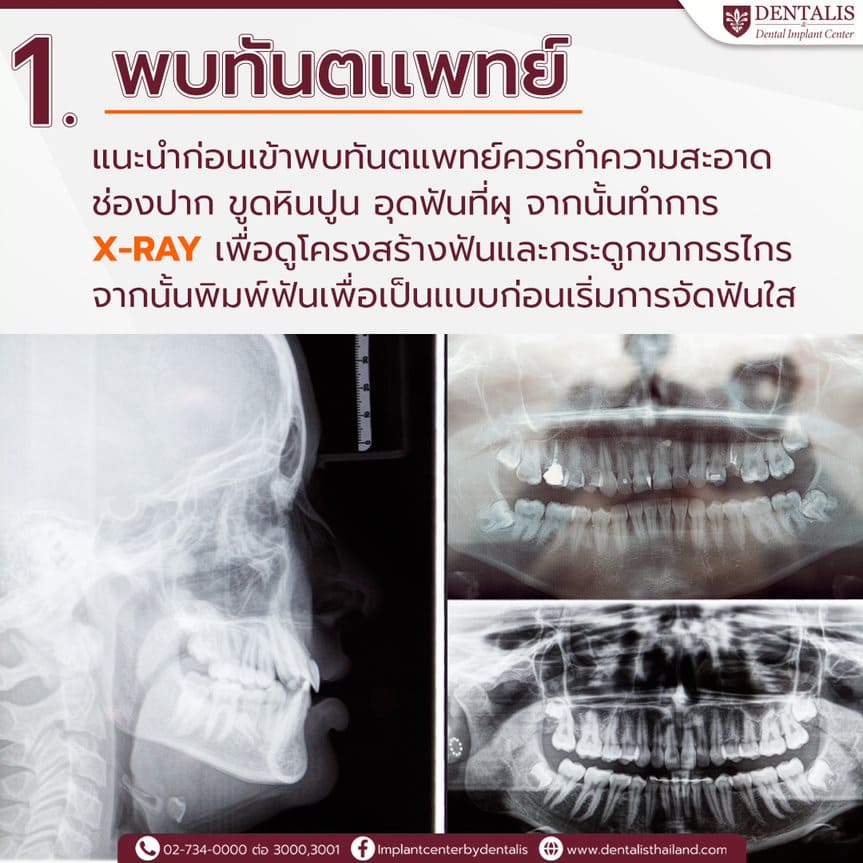 In the initial step of treatment, the patient is recommended to receive oral cleaning, scaling and cavity filling. After that, an X-ray is performed to look at the structure of the teeth and jawbone. Then dental Impressions are taken to create diagnostic models of the mouth before starting to insert the aligners.
2.The dentist will schedule an appointment with the patient for dental scanning.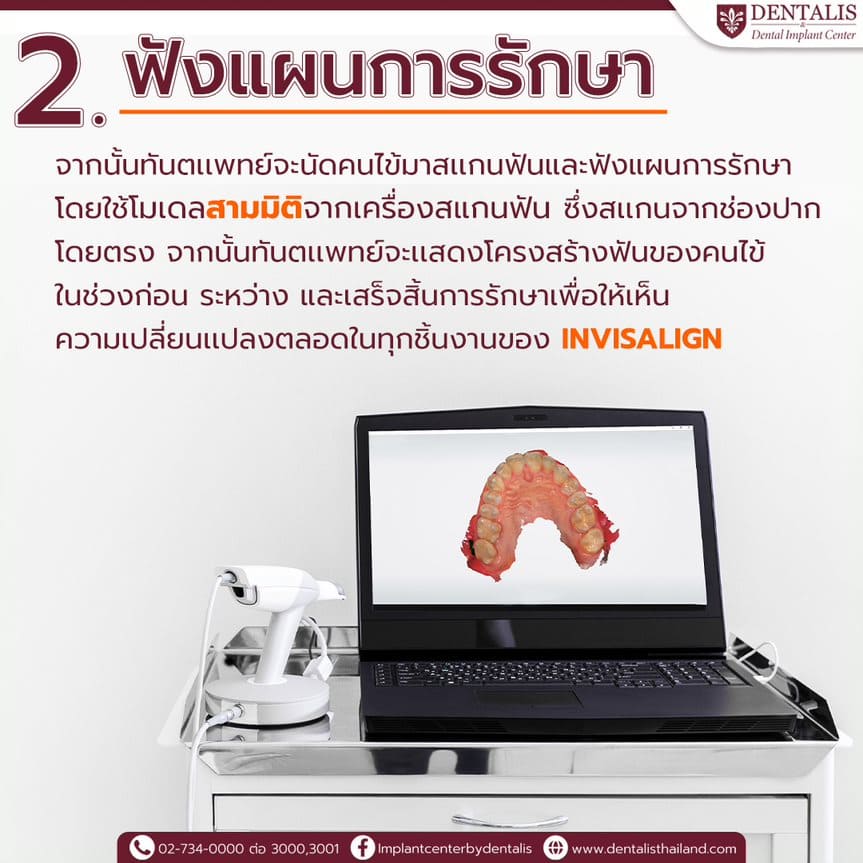 Then the treatment plan will be made based on the scanning results. A 3D model dental scanner is used to directly scan the oral cavity instead of dental impressions. As the next step, the dentist will show the patient's oral structure before, during and after the treatment to let the patient see every change that Invisalign makes in the mouth.
3.The dentist will schedule a meeting with the patient again to give the first set of Invisalign clear aligners.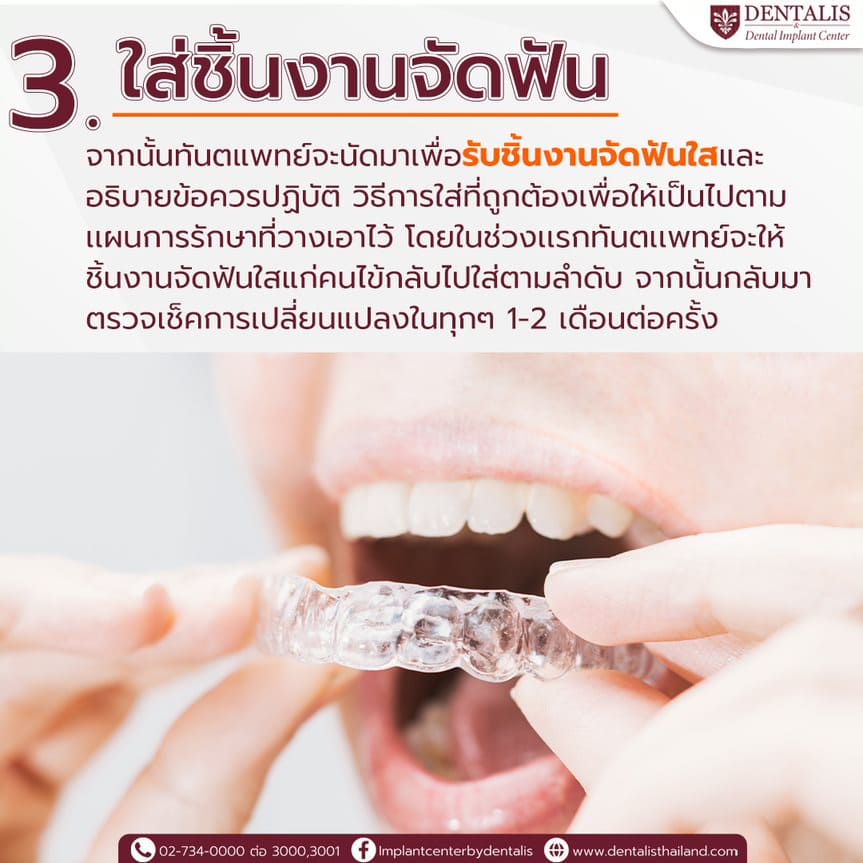 The dentist will explain how to use and take care of the aligners to make things go as planned. At first, the dentist will instruct the patient to wear each set of aligners in the correct order. The patient is required to wear them for 20-22 hours per day. They should be taken off while eating food and brushing teeth. The patient should see a dentist once every 1-2 months to see the progress.
Dr. Sawitri Wisuwan
Orthodontist
For more information on orthodontics, please visit