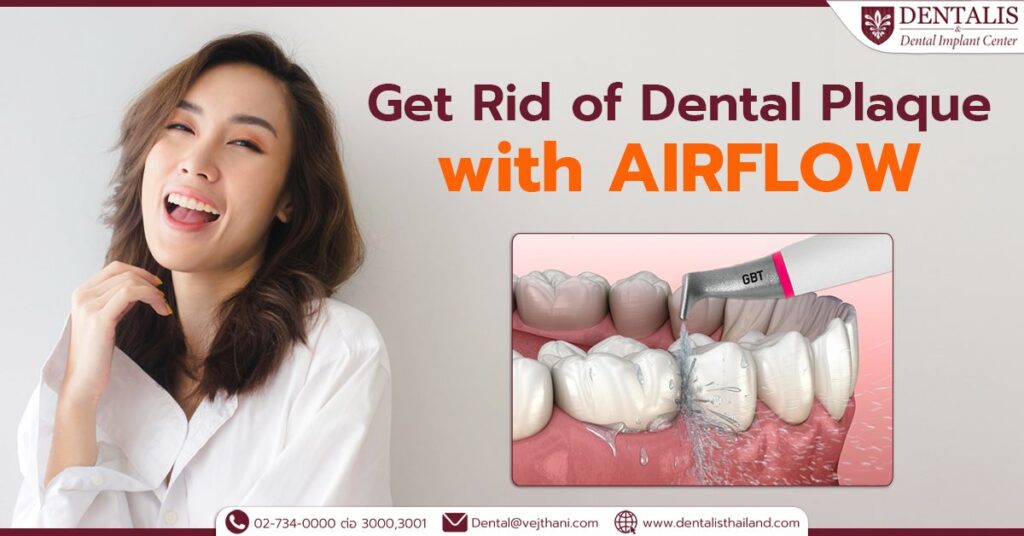 Consuming tea, coffee, fizzy drinks or red wine and smoking cause dental brownish plaque buildup which may make the teeth look yellow. This plaque may lead to health issues in the long run if one does not receive a dental checkup and cleaning, including dental scaling, every six months.
To clean the teeth with the AirFlow technology, high-pressure water and air pressure are used to remove plaque. The water used to clean the teeth contains very fine powder particles that get rid of hardened plaque buildup on the teeth, gaps between the teeth and space of the gum. The cleaning will not harm the tooth enamel or make it thinner. This technology also reduces tooth sensitivity and pain during the scaling.
Those interested in cleaning their teeth with the AirFlow technology can receive a consultation at Dentalis & Dental Implant Center. This place is the first dental care center in Thailand whose Airflow-assisted Guided Biofilm Therapy is certified by Swiss Dental Academy (SDA) from Switzerland.
Dr. Rungdara Kumanchan 
A periodontist  
For more information on general dentistry, please click
For more information on gum disease, please click