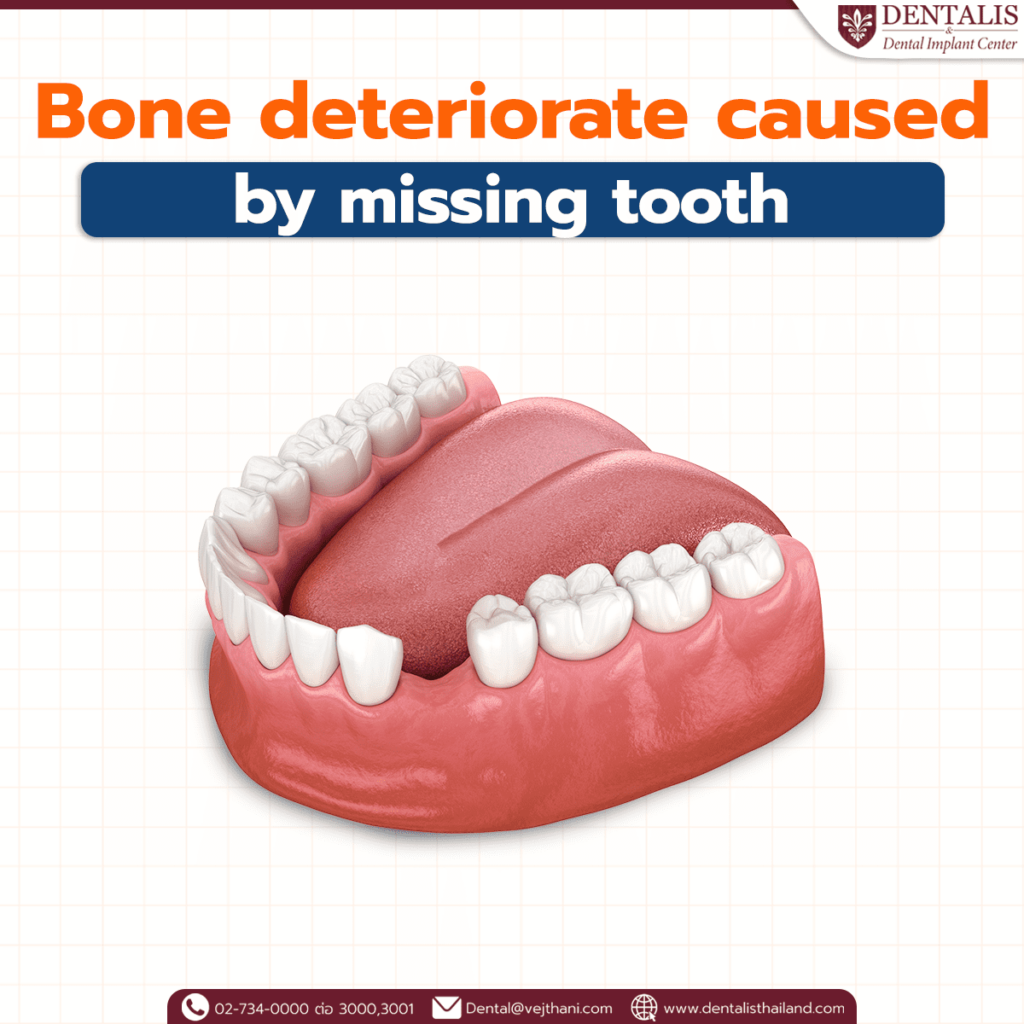 When the teeth has been lost due to an oral disease or any other factors as the result the space from missing teeth will occur.If the gap is untreated the result may cause the bone in particular area gradually degenerate and eventually result in a reduced bone mass.In such case, dental implants cannot be inserted right away the dental bone grafting is required to increase the bone mass which is necessary in order to support dental implants.
In the scenario that the gap between the teeth is left for a long period of time the treatment process may become longer and increase dental costs as bone graft is required before inserting dental implants.
If a patient does not want to undergo the bone graft procedure, removable dentures or dental bridge can be the alternative treatment choice.However, these alternatives can cause discomfort when chewing more than dental implants.The dental implants is the fixed restoration that mimics the natural tooth behavior best.
Dr. Nopparat Suksod
Implantologist
For more information on implant dentistry, please click
For more information on oral and maxillofacial surgery, please click