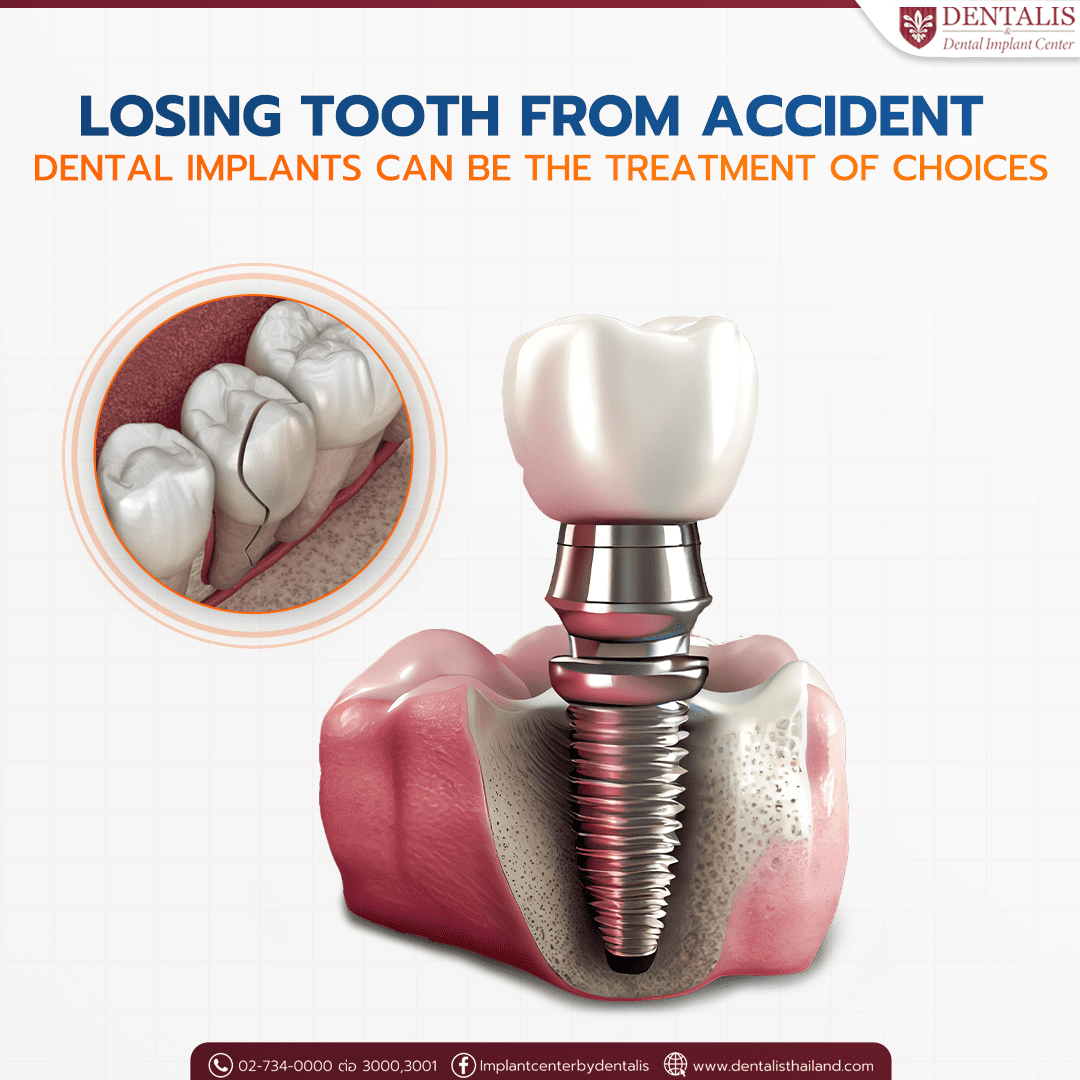 Accidents can happen at any time and anywhere. Accident are one of the factors that can lead to tooth loss. These accidents include falling and bumping against a hard surface. If a tooth is chipped, split or cracked in half which in some case it can be hard to clean due to the pain and also reduced the ability of mastication.
In case a tooth has been lost due to an accident seeing a dentist right away is recommended. As there are many procedures available to treat and restore an injured tooth, the dentist will decide what is the best treatment plan by looking at the patient's demands and the condition of the remaining teeth. However, in case that the injured tooth needs to be removed replacing it with a dental implant is a good choice.
In the case that the tooth is severely damaged and impossible to chew food as normal the treatment will require expertise of an oral and maxillofacial surgeon or a dental implant specialist to make a treatment plan.
Before the treatment the dental specialist will perform dental radiograph to see the detail of patient's injured tooth which will allow the specialist to make more precise treatment plan. Then the dentist will conduct an assessment of the tooth. If the tooth is impossible to be restored the dentist will remove it.
After the tooth is removed the dentist will evaluate the alveolar bone. If the bone is enough and present with no inflammation a dental implant can be proceed to replace the missing tooth.
Dr. Sukolrat Wattanapirom
Dental implant specialist
For more information on implant dentistry, please click